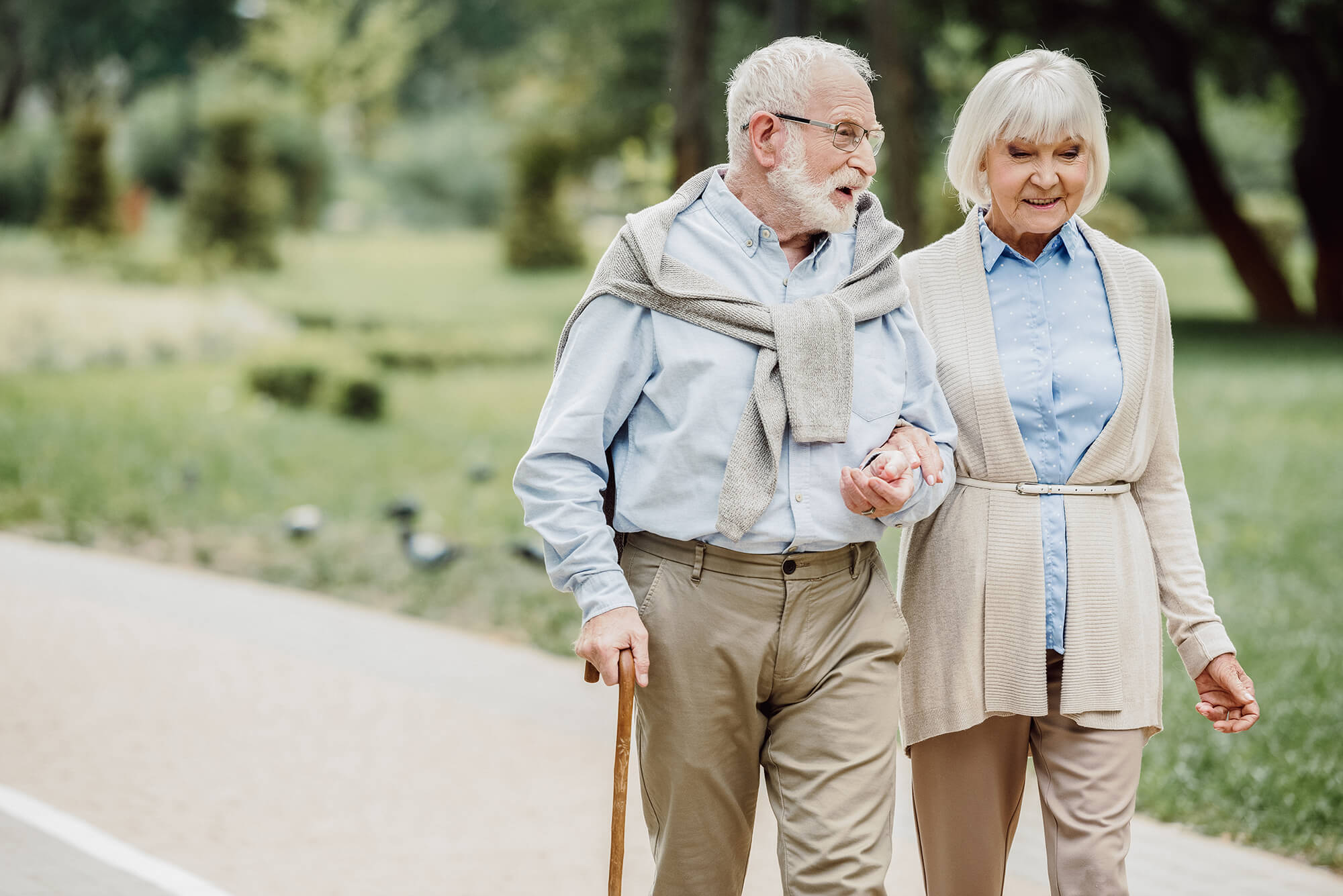 Everyday life & leisure
How can I get back into my daily routine and what activities are possible after a stroke?
How can everyday life at home be made easier?
In order to quickly find one's way again in everyday life, it is important to design the living space in such a way that the affected person can move as independently as possible and live independently.
Grab bars in the toilet and washing areas, non-slip mats on the floor, and ramps with a non-slip surface for high door thresholds eliminate sources of danger for patients.
For patients with severely impaired brain performance, furnishings serve as a guide. If these are always in their original place, it is easier for patients to find their way around.
In the case of a present unilateral paralysis, it is important to stimulate the affected side in particular. For example, when talking to the patient, positioning the television and other everyday situations, the weakened side should be given preference to reactivate it.
WHAT KIND OF NUTRITION DO I HAVE TO PAY ATTENTION TO AFTER A STROKE?
After a stroke, it is particularly important to consciously pay attention to one's diet to increase the quality of life on the one hand and to avoid risk factors on the other.
Low-fat diet
Limit salt and sugar consumption
Drink at least 2 liters
Cigarettes are taboo
Nutritional counselling can provide support here to adapt the change in diet to the patient's everyday life in the long term.
CAN I DO SPORTS AFTER A STROKE?
Sports is very important for patients after a stroke. In addition to strengthening muscles and improving movement through sports, it also restores zest for life and self-confidence. Regular sport also reduces the risk of further strokes.
Family members play an important role here. Motivate them and join in with the exercises!
Is it possible to travel again after a stroke?
It is possible for stroke patients to travel again in consultation with their attending physician. It must be clarified how the medical care is on site and also the conclusion of a travel and repatriation insurance is recommended. It is also important to coordinate with the attending physician whether travel by air is possible. Extreme situations should be avoided at all costs. For example, travel to countries with temperature extremes, altitudes above 600 meters (increase in blood pressure) or swimming in very rough waters could be dangerous for stroke patients.
What about the topic of sexuality after a stroke?
Questions about sexuality are rarely brought up in conversation with the doctor in the hospital, because in the extraordinary situation many other questions are usually in the foreground. For the patient himself, but also for his life partner, it is important to know that a stroke hardly affects the sexual needs of female as well as male patients. Male erectile function after stroke is also preserved.
However, some stroke patients report from their own experience that their desire is diminished.
On the one hand, this may be due to special medications such as antihypertensives or anticoagulants, which have a potency-reducing effect. On the other hand, there may also be psychological causes that lead to a lack of desire. As a family member, show love and care to the person affected!
Is it possible to drive again after a stroke?
Whether it is still possible to drive a car after a stroke must be decided individually by the doctor.
For many people, mobility with their own vehicle is an important part of quality of life and independence. However, after a stroke, impairments can occur that make driving no longer possible. For each individual patient, a stroke affects them differently and can significantly impact their ability to drive.
Factors such as hemiplegia, impaired sensation in the arms and legs, impaired eye movement, impaired concentration or visual field loss are just some of the factors that can occur after a stroke and make it difficult to participate in road traffic. Likewise, taking certain medications can have an impact on whether someone is fit to drive.
Even if it cannot replace one's own vehicle, there are quite a few solutions in Austria, such as disabled driving services that offer rides at moderate prices or cab vouchers that are provided in certain numbers.
Likewise, with the disabled person's ID card, travel by public transport is discounted.
Who can I talk to after a stroke?
Self-help groups provide information, therapeutic offers, and contacts for those affected, which are a valuable help during this challenging time. Regular meetings in the group and joint activities are intended to impart a new zest for life. The exchange of experiences among patients and their relatives, as well as various events and lectures by doctors and therapists offer patients a good opportunity to inform themselves.
The umbrella organization of stroke self-help groups provides a good overview of the representations in the individual federal states and throughout Austria on its website.
The Pirawarth Clinic also has its own self-help group for stroke patients.